The latest and greatest games require enough powerful laptop to play as the best gaming pcs necessary for a great gaming experience. yet portable enough to take with you wherever you go.
Best gaming laptops changes a lot throughout the year. The most demanding in the today market is Asus ROG Zephyrus G15. it is a powerful laptop run the most demanding games on the todays market and also makes a great daily driver. In the early days desktop were largely replaced by mobile gaming clunky chassis, multiple power bricks, and RGB lighting galore but now laptops are changing a lot during the year. Due to advancement in technology day by day Manufacturers are finally putting powerful specs in thin gaming machines: sleeker, more portable, and more professional builds. They have excellent, fast refreshing screens that are necessary for a great gaming experience. These laptops aren't just great for gaming, but for everyday work as well.
Best gaming laptops are:-
1:- Asus ROG Zephyrus G15:-
This is the best 15-inch laptop one can buy. it is the one of the lightest of about four pounds you can buy. ROG Zephyrus G15 powered by the top mobile chips that AMD and Nvidia have to offer, and includes a fast 165Hz QHD (1440p) display. Together, those components can handle even the toughest AAA titles at QHD resolution. The panel has excellent color reproduction as well, so your games will look great.
it has the most powerful processor in the markets right now. MD Ryzen 9 5900HS Octa-Core Processor. with a speed of 3GHS consistently. and has a maximum boost of up to 4.6GHS processing speed is sufficient for the daily tasks and generates minimal heat.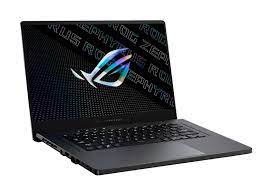 It has the latest high-resolution display of Wide Quad High Definition (WQHD). With a resolution of 2560 x 1440, the WQHD 15.6-inch screen gives an impressive refresh rate of 165H and a response time of 3ms. You can also enable Free Sync to enjoy superlative visuals that are automatically refreshed according to your current game's frame rates
Has built-in NVIDIA GeForce RTX 3070 8GB GDDR6 GPU that is engineered with the latest Ampere, 2nd Gen architecture, loaded with RT Cores, Tensor Core, multiprocessors and AI. Altogether, it helps in showcasing graphics that are closest to reality.
2:- Asus ROG Zephyrus G14 :-
Asus Zephyrus G14 AMD Ryzen 9 Gaming Laptop is the highest quality gaming laptops under the best price tags. ASUS is known for the best brands that deliver performance under a reliable budget SUS presents the Zephyrus G14. A decent, sleek, stylish, and modern gaming laptop that fulfills all your requirements in everyday life with offers AMD Ryzen 9 4900HS chipset It is a powerful Octa-Core processor that offers fully-workable eight cores for smooth multitasking
It has a gigantic 16 GB of RAM that helps to outperform many tasks in the most efficient way possible. it delivers a massive 1 TB of fast NVMe PCIe 3.0 Solid State Drive that helps to store everything in one place with quick and efficient processing speeds.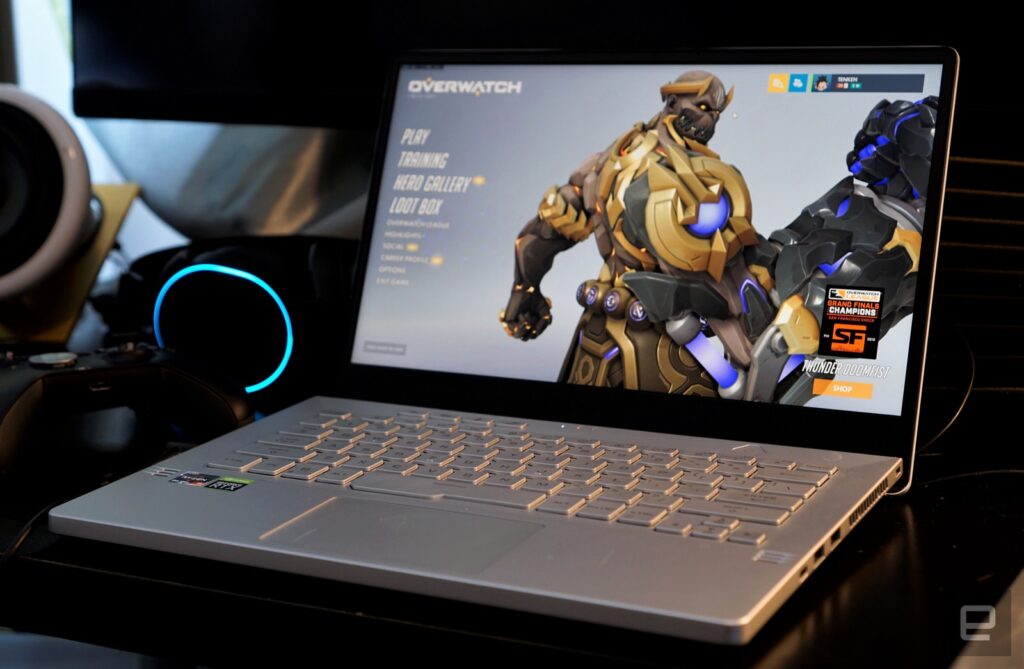 With all this power, ASUS pairs it with a beasty NVIDIA GeForce 2060 GDDR6 Max-q graphics card. This subtle beast gives 6GB of graphics memory that helps you outperform various tasks within a blink of the eye. With a moderate size that can be considered one of the most optimum screen lengths for daily use, Zephyrus G14 offers a 14-inch large Full High Definition 1080p (1920 x 1080) display for best visual output and enhanced graphics. The 120 Hz of refresh rate can offer you the best response time, especially in playing various AAA titles.
3:- Razer Blade 17 :-
Razer Blade Pro 17 in Pakistan comes with an incredible performing processor, attractive sleek display, and stunning keyboard features making it a fabulous choice for gamers and content creators.
Razer Blade Pro 17 is equipped with the Intel-Coffee Lake- 9th generation Core i7-9750H Hexacore processor along with twelve threads for an intensive gaming experience. The Intel Turbo Boost Technology, depending upon the need, can increase the 2.6GHz frequency to 4.5GHz for multitasking.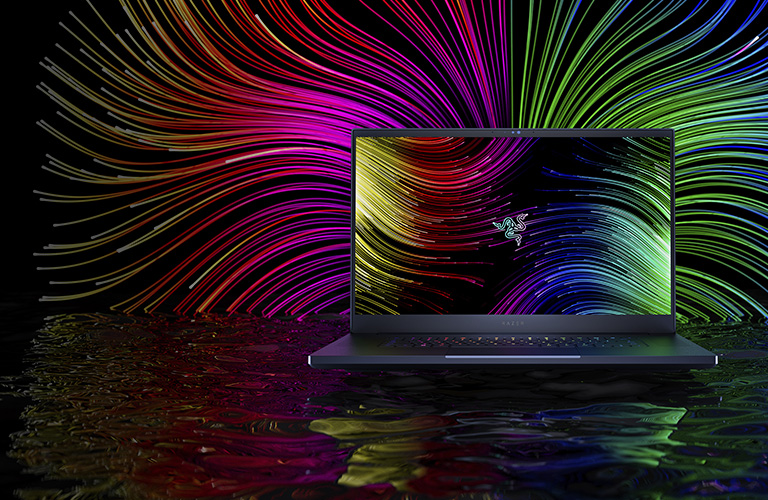 It has a 16GB of Dual Channel DDR4 memory at 2667MHz that is upgradeable to 64GB with Intel XMP Support. It comes with a Per-key RGB, powered by Chroma, backlit keyboard. So, typing in low-light is not a problem with Razer Blade Pro in Pakistan. It has a 2.5Gb Ethernet port which is 2.5 times faster than the usual internet port. It also provides connectivity options for USB and 1xHDMI 2.0b for connecting multiple devices to it. It also features Bluetooth, wireless, and a high pixel camera. Above all these amazing specifications, it is a light-weight portable device.
4:- Lenovo Legion 5 Pro :–
The Legion 5 Pro is the best gaming laptop Lenovo has ever made. For well under $2,000, you get exceptional performance from AMD's Ryzen 5000 processors in an attractive 16-inch chassis. It delivered respectable results on every game we tried, even at its native 2560 x 1600 resolution. And with the 165Hz display, you'll be able to fully take advantage of the Legion 5 Pro's power.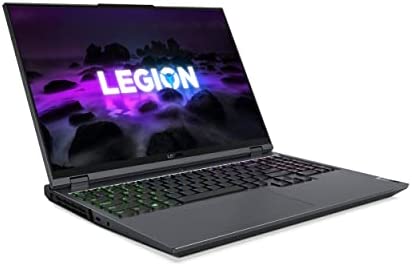 Performance aside, the highlight of the Legion 5 Pro is its 16:10 screen. A screen this tall is hard to find on the gaming laptop market these days, and it allows you more room for multitasking if you want to use the Legion 5 Pro as a daily driver. The keyboard is also a delight to use, with 1.5mm of travel and four-zone programmable backlighting.